Technology News and Analysis - BetaNews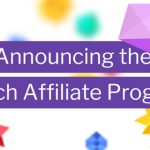 YouTube is still a great video platform, but it has a big problem lately -- advertisers are pulling their ads. Why? Because it was discovered that these ads were being displayed on potentially offensive videos, which could hurt their brands. Not to mention, it was discovered Google was blocking some LGBT content through its "Restricted Mode" parental-blocking -- something it has since rectified. There was even a bug which caused many YouTube creators to accidentally hemorrhage subscribers -- also since fixed.
Because of all of these things, some YouTube creators have become frustrated with Google -- even making videos stating as much. The hashtag #youtubeisoverparty even trended on Twitter. Recently, PewDiePie -- the king of YouTube -- began leveraging Twitch for a new show. Seemingly trying to capitalize on YouTube's misfortune, Twitch -- which is owned by Amazon -- announces an all-new Affiliate Program. Who will be eligible to take advantage? The company says "non-partnered qualifying creators."